Boudoir Experience Investment
$250 Session Fee
$150 Non Refundable Deposit Required At Booking

Payment Plans and Credit Cards Accepted
Full Blown Spicy
$910
Pre-shoot Consultation and styling advice
60 minute photoshoot with unlimited outfit changes
Private proofing gallery
14 Fully retouched digital images of your choice in web ready files
$400 credit to spend towards any album, reel viewers, extra reels, printed images
Hair and make-up services available upon request for additional fee
Pretty Dang Spicy
$535
Pre-shoot Consultation and styling advice
60 minute photoshoot with unlimited outfit changes
Private proofing gallery
7 Fully retouched digital images of your choice in web ready files
$200 Product credit to spend towards any album, reel viewers, extra reels, printed images
Hair and make-up services available upon request for additional fee
Just a 'lil Spicy
$199
Pre-shoot Consultation and styling advice
30 minute photoshoot with unlimited outfit changes
Private proofing gallery
3 Fully retouched digital images of your choice in web ready files
Hair and make-up services available upon request for additional fee

Manda was amazing! She made me feel super comfortable during the whole process and made me feel super hot especially for my odd shape. I feel super sexy now and my man LOVES his new collection. 1000/10 I will absurdity be back for more!

The loveliest human! Will leave you feeling confident and empowered! If you want to come out of your comfort zone, a session with FlashMe will help! Lasting reminder that you are perfect, just the way you are.
Highly recommend!!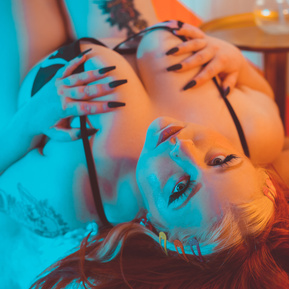 My absolute favourite photographer to work with. Manda goes above and beyond every session, allowing me to both pose on my own, and do guided posing with me. I never have an idea that she has backed away from and she is endlessly full of creative ideas! Manda makes me feel comfortable and "spicy" in my own skin, and has helped me learn to love my body! I can't wait to work with her again!
Manda with Flash Me is incredible! She makes every single photo experience feel unique and comfortable. She makes sure that she knows what your boundaries are before even starting the shoot. I promise Manda will make you see yourself in a different light than you have ever been able to before. 10/10 recommend to anyone looking for professional photography services.
I've worked with Amanda many times now and I absolutely adore every picture I've received. She will make you feel very comfortable and every strive to have shoot a super fun and rewarding experience. 10/10 recommend for any type of photo you'd like to have done

She is such an amazing photographer! She has done so many photos for me ranging from sexy/boudoir all the way to doing my maternity photos! She will make you feel 100% safe & comfortable, as well as make you laugh and feel confident.
I would recommend her to and for anyone looking to get some amazing photos done!